Chrome
It's my go-to browser. I can publicly confirm that I don't have love for Safari (#DieSafariDie) or Opera (#OperaWho?). I use Google's Chrome as my personal browser and I use Firefox for work. Yes I keep my personal and work life separate and you should too. However Chrome is far from perfect, so I always add the following extensions:
UBlock Origin – To get rid of all the ads on all pages including ads on YouTube.
Ghostery – disable trackers, analytics, chats and other stuff and be ghost online.
KeePass
As an IT Professional & SysAdmin, I do have to login to several services, servers, and its not SECURE to use the same password for EVERYTHING, nor to write them down on notepads or post-its.
I use KeePass as my centralized password manager, it allows you to create groups with icons, and it can help you generate secure passwords and even copy them securely and remove it from the clipboard as soon as you used them. And yes its FREE!
MonoSnap
Working on support you are in constant need of sharing screenshots or capture part of your screen to point out specific parts either by highlighting. It also includes a useful feature to record a video of the your screen or partial regions of it.
It also comes with keys shortcuts for easier use and it comes with a free service that uploads them to a website and creates a short URL that you can share via email or social media.
Spectacle
One of the things I was missing from Windows & Gnome when I migrated to MacOS a few years back, was the ability to resize the windows of the apps and move them either to the sides or the top or even doing a maximize screen which MacOS was lacking. I found Spectacle and it solved my problem right away.
Managing the windows becomes as easy as if you were using Windows or Gnome. Try it out TODAY!
DropBox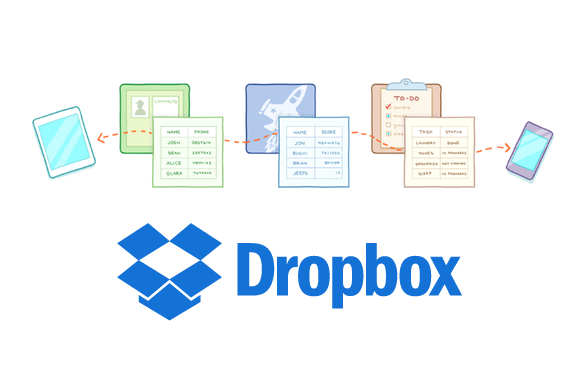 Keeping my documents and important information backed up and available on any computer makes me able to work from any computer or any place in the world. That is what I love about Dropbox.
iTerm2
The built-in terminal app that comes with MacOS is not bad, however iTerm2 brings many features that will make it way better, you will love the split panes, the search, paste history and much more.
Try it out  and you will never go back to the default terminal app.
FileZilla
Its a vital part if you work on the web, a FTP/sFTP client. The most used client in the world and that is FREE.
Saving different sites, credentials and different authentication methods. It's a no brainer!
VLC
The multimedia swiss knife app that you need to have to be able to see almost any video format and other types of media. It can even allow you to change media formats.
VLC is the the only video player and media player that you will ever need.
SublimeText
The last text editor you'll ever need. It just… works. It has support for several programming languages and has tons of plugins that can enhances the functions of the site, such as git and other features.
It's FREE so give it a try right away!
>> DOWNLOAD SUBLIMETEXT NOW <<
Caffeine
If you want to prevent your computer from going into screensaver mode or prevent the monitor from shutting down when you are away from it, then Caffeine is your solution.
It runs on the top bar of your MacOS and is ready to help you when you need!
Typinator
In support jobs that I've held in KOM-1, Site5.com, Sucuri.net & Kinsta.com you need to share the same instructions to customers or same greetings. This is where Typinator comes into play. 
It's a text expander that optimizes the time you spend repeating similar replies to customers. You set short codes for sentences or paragraphs and avoid typing and Typinator replaces them with the entire values that you previously setup.
Slack
The modern communication tool to get rid of 200 emails a day. Slack is a super powered IRC platform, with tons of integration into the most popular platform like DropBox, Google Drive, New Relic, GitHub, BitBucket, etc.
It has clients that can run on web, Windows, Mac, Linux, iOS & Android. They do have a FREE TIER and other PAID plans that offer extra options.
What about you guys? What app am I missing from this list?